NZ wine export: Which countries does New Zealand export the most wine to?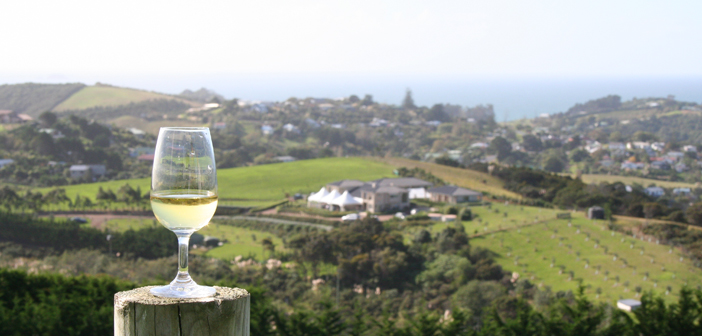 While a cursory glance an NZ wine export statistics indicate that Australia and the United States are the largest export markets, this isn't necessarily true for all New Zealand wineries.
A joint survey undertaken by Deloitte and New Zealand Winegrowers in December 2014 revealed that actually key export markets depend on the size of a winery.
This study divided wineries up into 5 categories, based on annual sales revenue, and the results are shown below:
The chart above of NZ wine export data shows that smaller wineries export more to Australia than the larger wineries; whereas the larger wineries ship a greater portion of their product to the USA than the smaller wineries.
How important are China and Asia to NZ wine export?
Whilst the mainstream media has many reports of the importance of China and Asia as trading partners, this doesn't necessarily hold true for the NZ wine industry. Or, to be more specific, it depends on the size of the winery… and the trend is not what one might expect.
Surprisingly, it is the smaller wineries that export the largest proportion of wine to China and Asia. As the chart above shoes, the larger wineries send less than 3% of total exports by volume to these regions.
NZ Winegrower statistics also indicate that overall volumes to China did not grow in 2014, however exports to the United States did increase in that time.
Read more about NZ wine exports to China and Asia.
The growth of NZ wine exports to the USA
Wine exports to the United States grew in 2014.
This increase to the USA is reflected in the largest ($20m+ annual turnover) wineries: in 2013 the USA accounted for 23% of their exports, and in 2014 this grew to 34%.
Such increases may well be linked to the US ownership of some large NZ-based wineries. For example, Nobilo Holdings, Matua, NZ Wine Company (Grove Mill, Sanctuary and Frog Haven Brands) and Vavasour are all owned by US investment companies.
Summary
There is more to the headline statistics about Australia and the United States being key for NZ wine export, and that there are likely more opportunities to export to China and Asia that are not currently being capitalised on.
Wine exports to the USA are growing; this growth is coming primarily from NZ's largest wineries. US investment companies own some of New Zealand's large wineries.
Sources:
Vintage 2014: New Zealand wine industry benchmarking survey' – a joint publication from Deloitte and New Zealand Winegrowers, December 2014.

'iFAB 2013 Beverages Review' – a report from Coriolis for the NZ Government's Food and Beverages Review, January 2014.